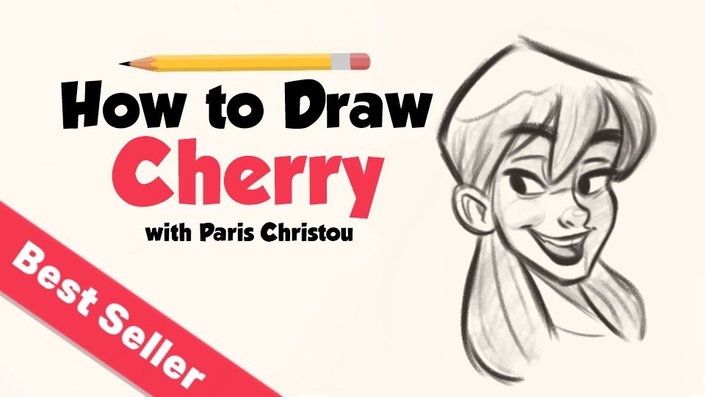 How to Draw Cherry
Learn all the techniques behind Paris Christou's style of drawing a stylized female character.
How to Draw Cherry with Paris Christou.
Learn all the tricks and techniques behind Paris Christou's style of drawing a stylized female character. Designed for cartoonists, pinup artists, art students or anyone who wants to learn to draw with Paris's style. This course will teach you proven techniques to draw with confidence and see vast improvement.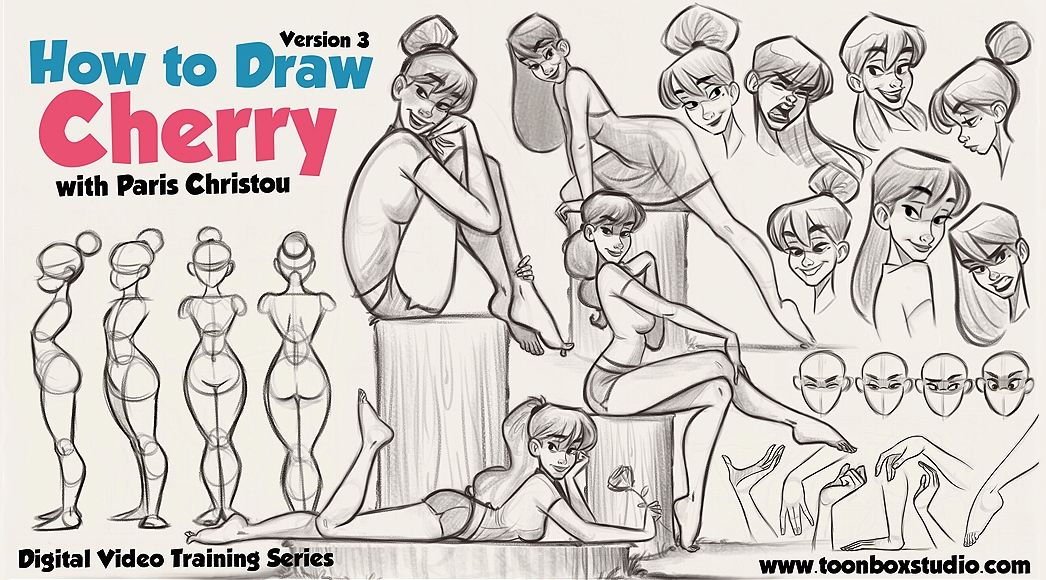 Paris breaks down the whole character and covers every feature from the basic head shapes to all the facial features, hairstyles, expressions, the torso, arms and legs, hands and feet which leads to observing him putting everything all together to pose and create 17 wonderful final Cherry illustrations. Discover Your Potential, you were Created to Create!
See what's covered in the course below: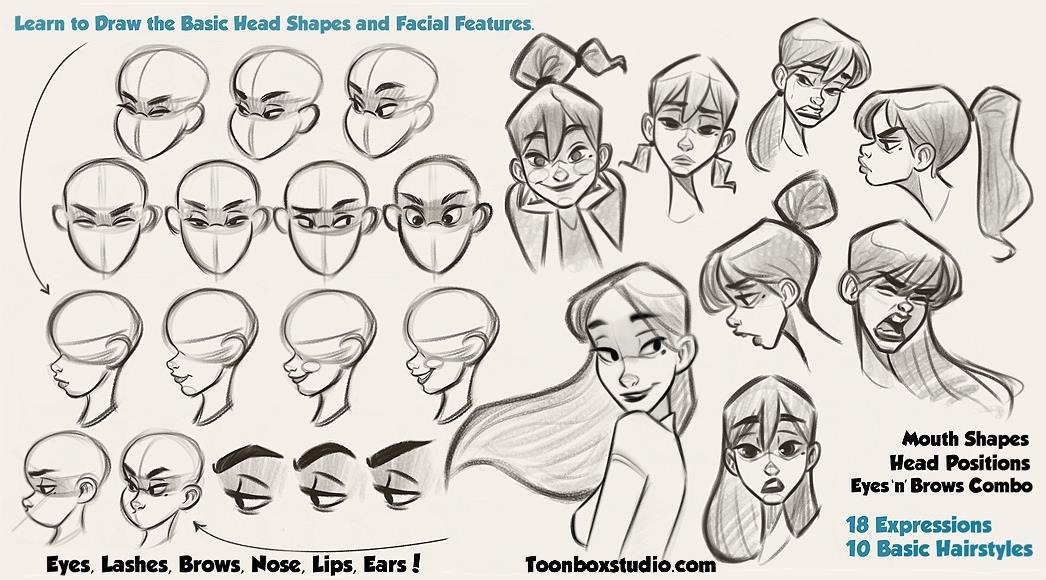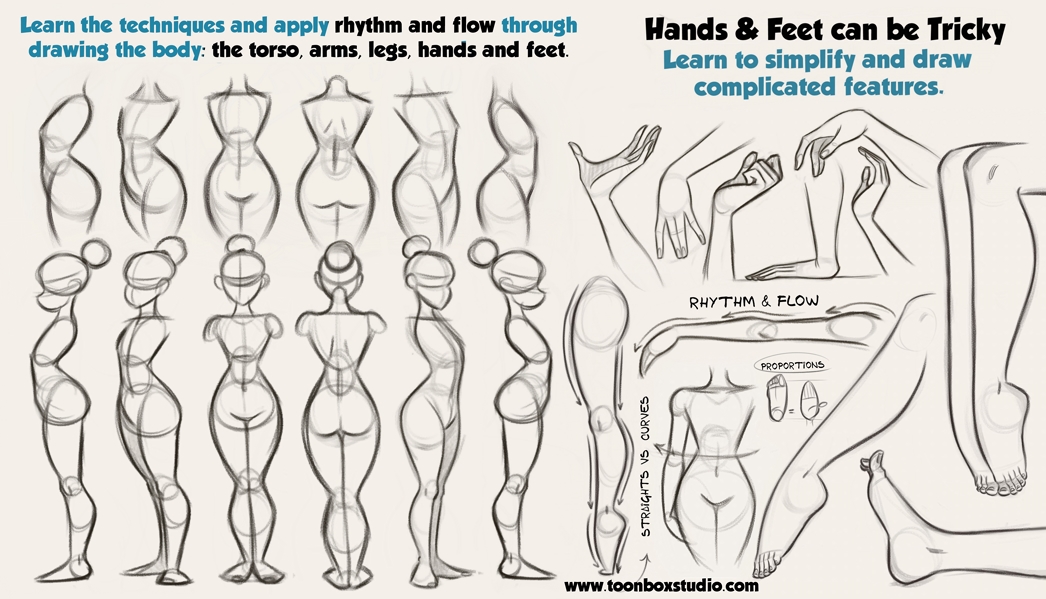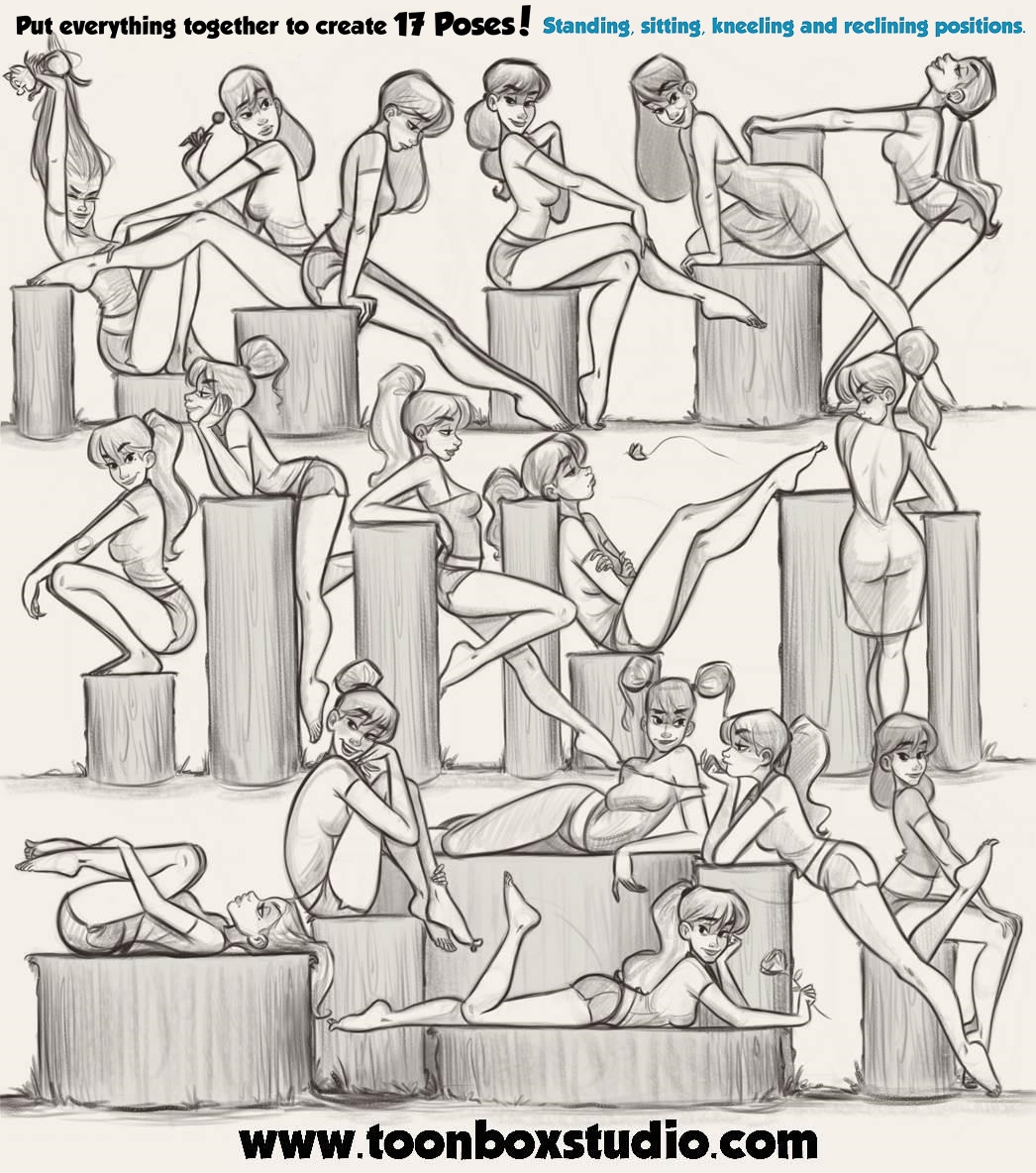 This is a drawing course, so you can follow along with any digital painting software or with a pencil and paper at your own pace. Scroll down to read some testimonials.

This is a 10 hour course in real time broken down into short easy Step-by-Step videos with tons of value. Follow the lessons on any device from the comfort of your own home. 100% practical, detailed demonstration and explanation with many tips and tricks that will help boost your drawing skills.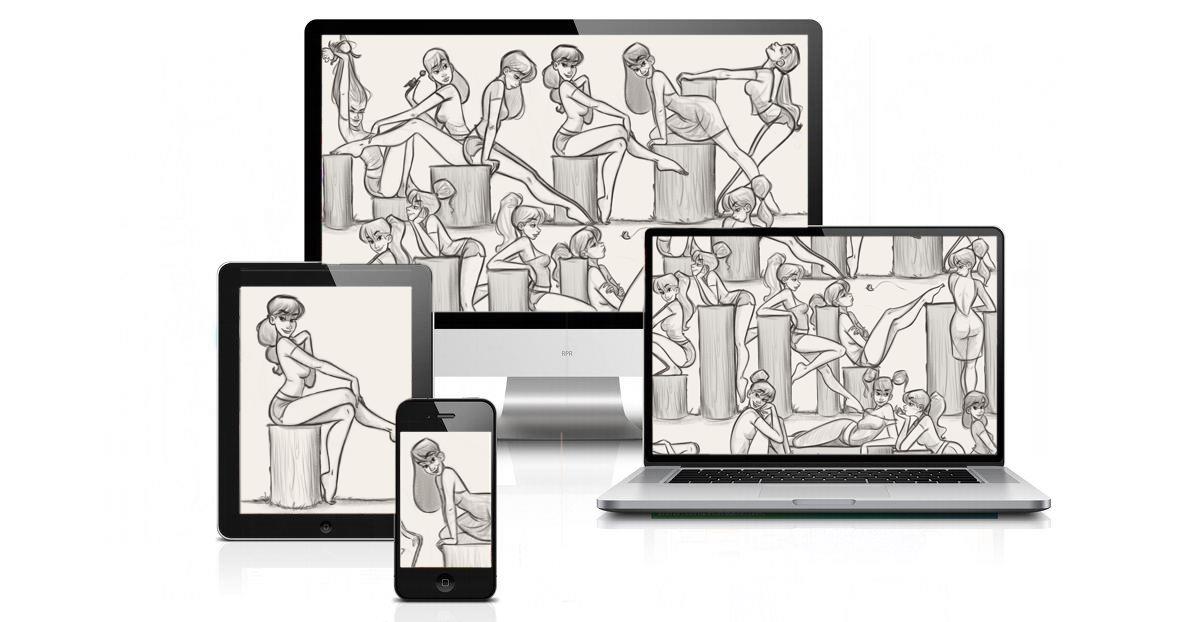 Here is what you will learn:
STAGE 1 : "THE HEAD" Paris teaches you how to draw the basic head shape in different angles and every single facial feature like the eyes and eyebrows, nose, ears and lips to create a strong blueprint to use as a reference sheet.
STAGE 2 : "HAIRSTYLES" You will learn how to draw Cherry's 10 basic hairstyles.
STAGE 3 : "EXPRESSIONS" Fun Time! Putting all the facial features together to create 18 wonderful expressions to kick-start you into adding personality to the character.
STAGE 4 : "THE BODY" Paris teaches you his techniques behind drawing Cherry's body by understanding the rhythm and flow through drawing the torso, arms, legs, hands and feet.
STAGE 5 : "FINAL ILLUSTRATIONS" In the Final stage, you will observe how Paris Christou puts everything all together to pose the character in sitting, kneeling, reclining and standing positions to form 17 final illustrations.
BONUS "ARTWORK" You get to download all the artwork demonstrated through out this course in high resolution plus any future updates or extra content added.

QUICK NOTE: You can also find this course in the bundle packs at a discounted price. Just browse through all the ToonBoxStudio courses to see the bundles.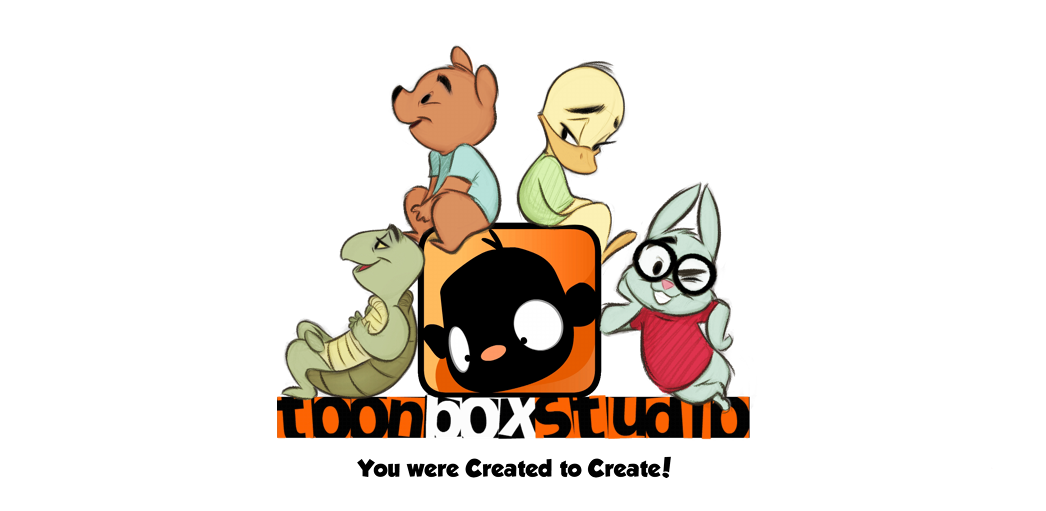 Your Instructor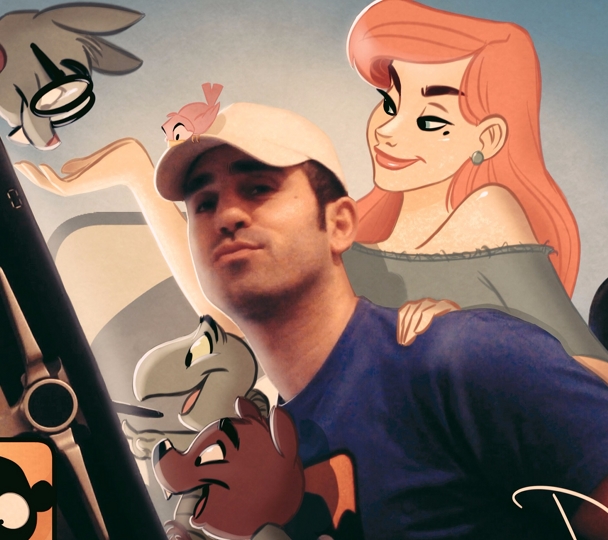 Animator, Cartoonist and Teacher best known as the creator of his Cartoon Pinup Character "Cherry".
Paris founded ToonBoxStudio.com in 2011 to help share his knowledge with anyone who wants to learn and build their skills.
Check out his work below.
Instagram: https://instagram.com/toonboxstudio/

YouTube: https://youtube.com/toonboxstudio

Facebook: https://facebook.com/toonboxstudio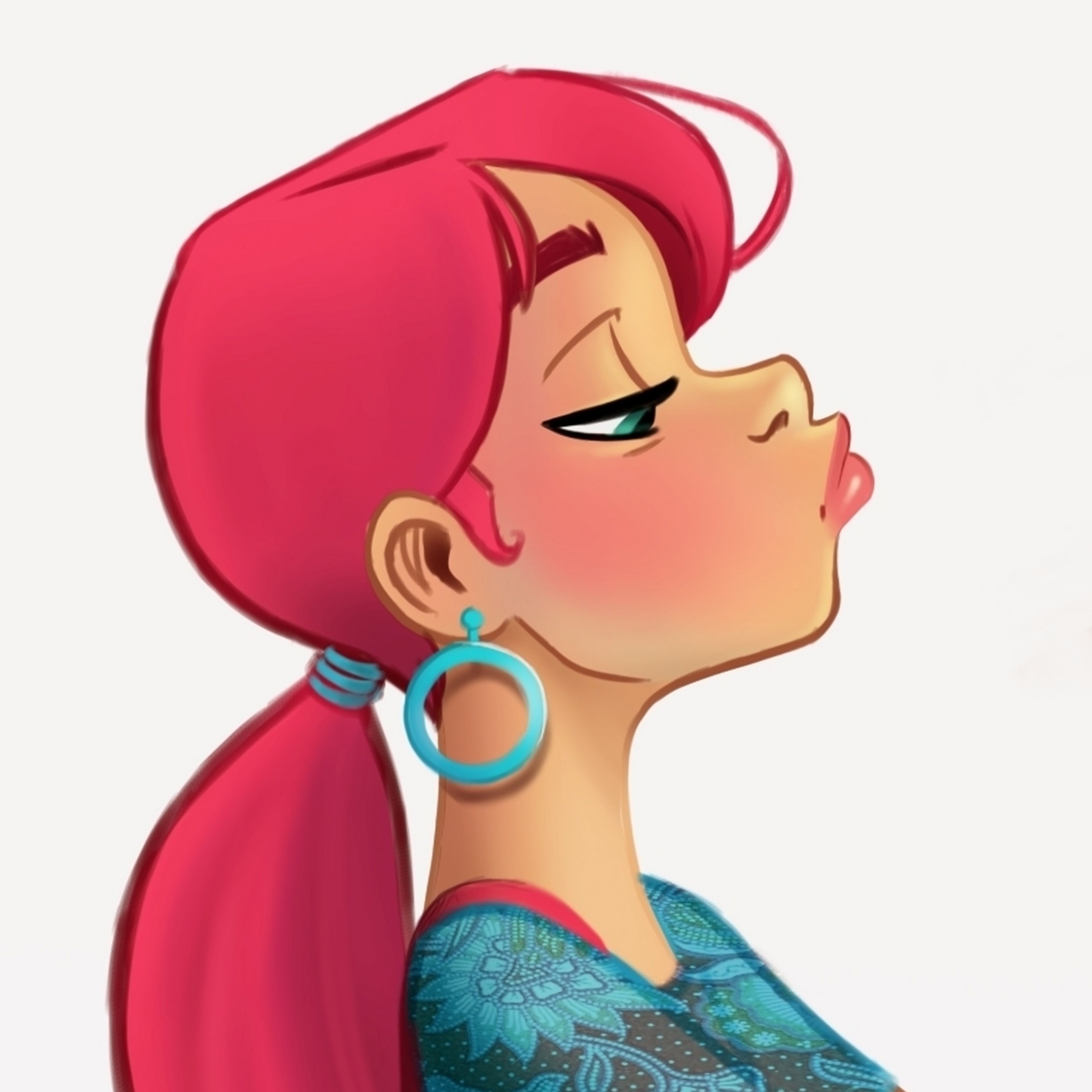 Bought it yesterday! Great stuff, I would highly recommend it for anyone who is interested in being able to draw that awesome Disney style. Great course, enjoyed it and very easy to understand.
- Danny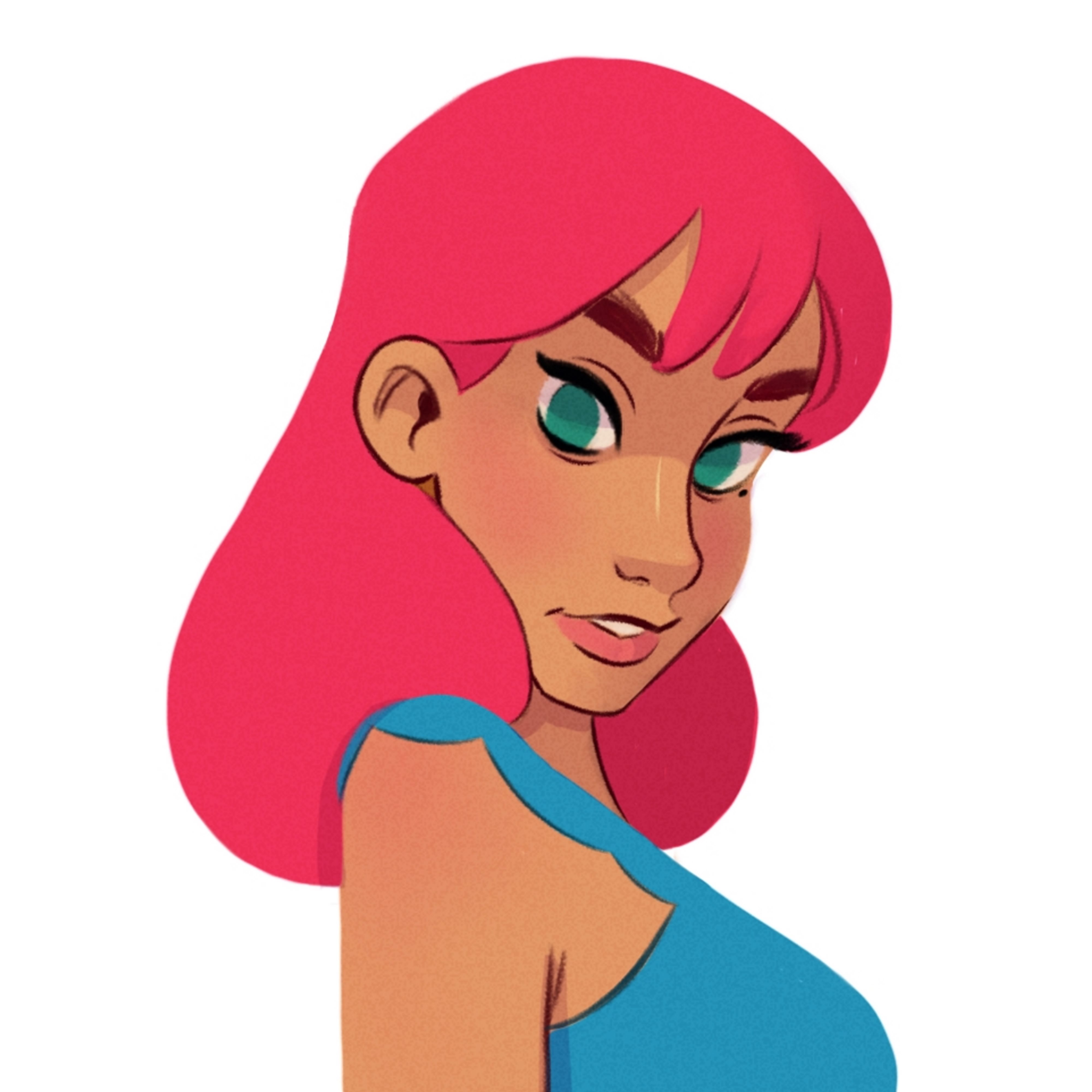 The "How to draw Cherry" course is by far, the BEST female character design course I've had the pleasure of taking. Thanks to this course, I have seen great improvements in my character design process. Paris breaks down his whole enigmatic design process step by step which shows how gorgeously complex characters can be designed in the simplest of ways. The techniques laid down in this course are a rock-solid foundation for drawing just about any female character you want, and I highly recommend it to anyone just starting to learn how to draw or looking to improve their drawing skills. I'm a better artist today because of this course and how it laid down the foundation for my drawing process. Thanks, Paris! 5/5 stars!
- Dick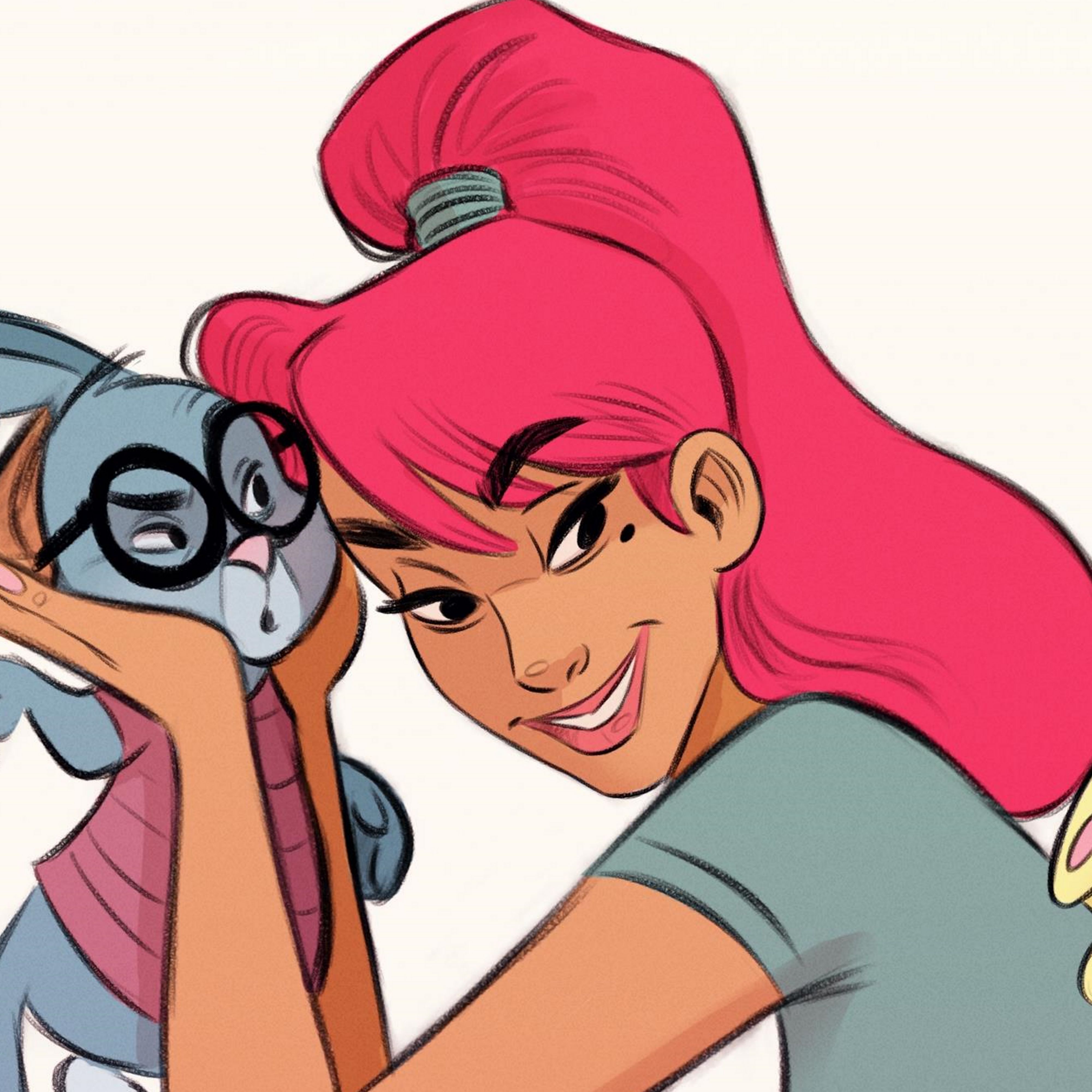 This is definitely the best course I've watched! Thank you so much for taking the time to do this for us newbies. I love your style! You are such an amazing artist and a great teacher.... Thanks!!!!!
- Martin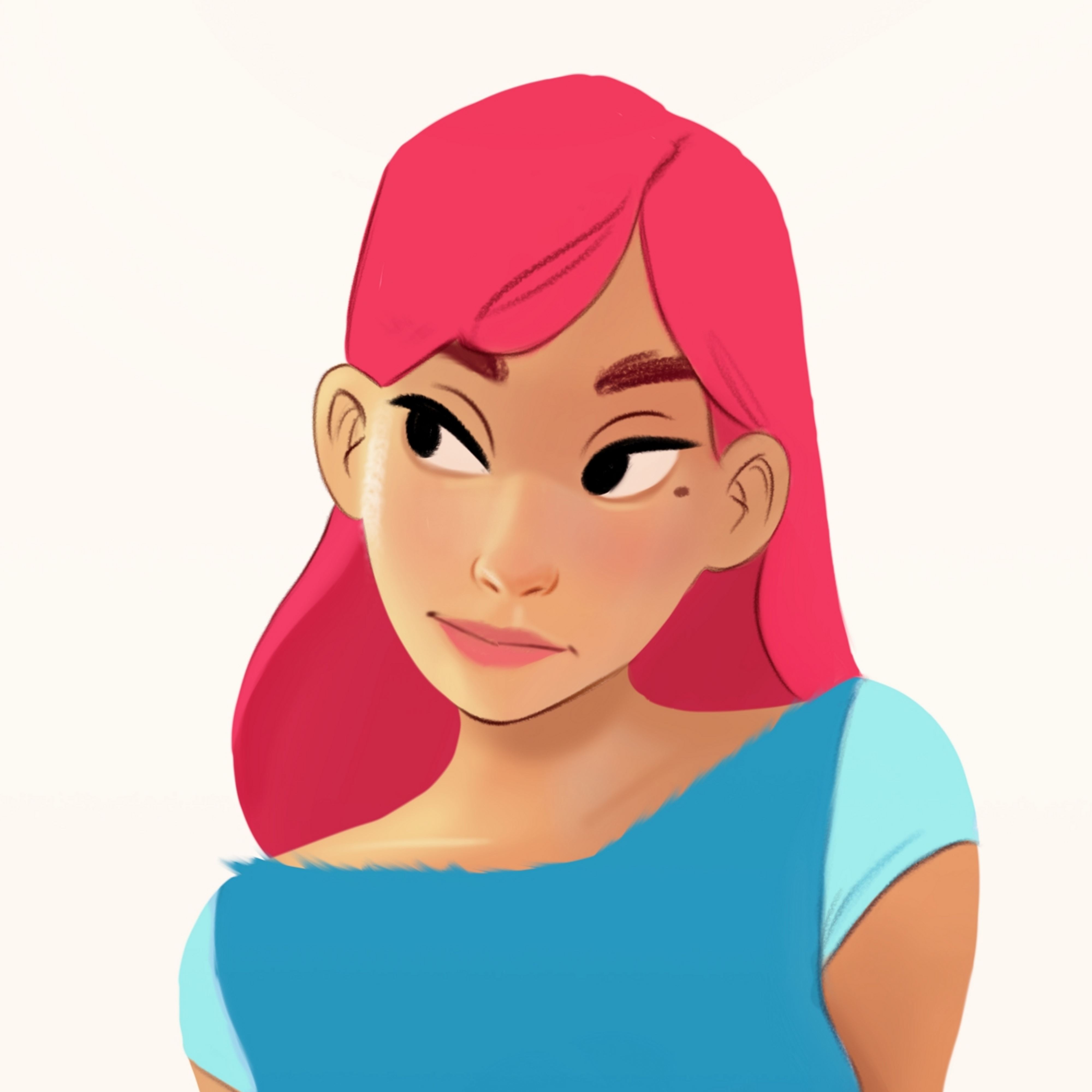 I have been following the ToonBoxStudio YouTube Channel since 2014. I immediately fell in love with Cherry. Back then she was a lot more towards the sexy pinup style, but even as a woman I didn't mind. For me it was all about the drawing and Paris has such a fun way to present his videos that it didn't take long for me to eventually purchase the first 'How to draw Cherry'-tutorial. Later when the 3-in-1-bundle was released I didn't hesitate to buy it. The tutorials are so easy to follow and the information you get is a good base for other character designs. Also, no fancy tools needed. I follow the drawing tutorials with paper and pencil. Thank you.
- Murielle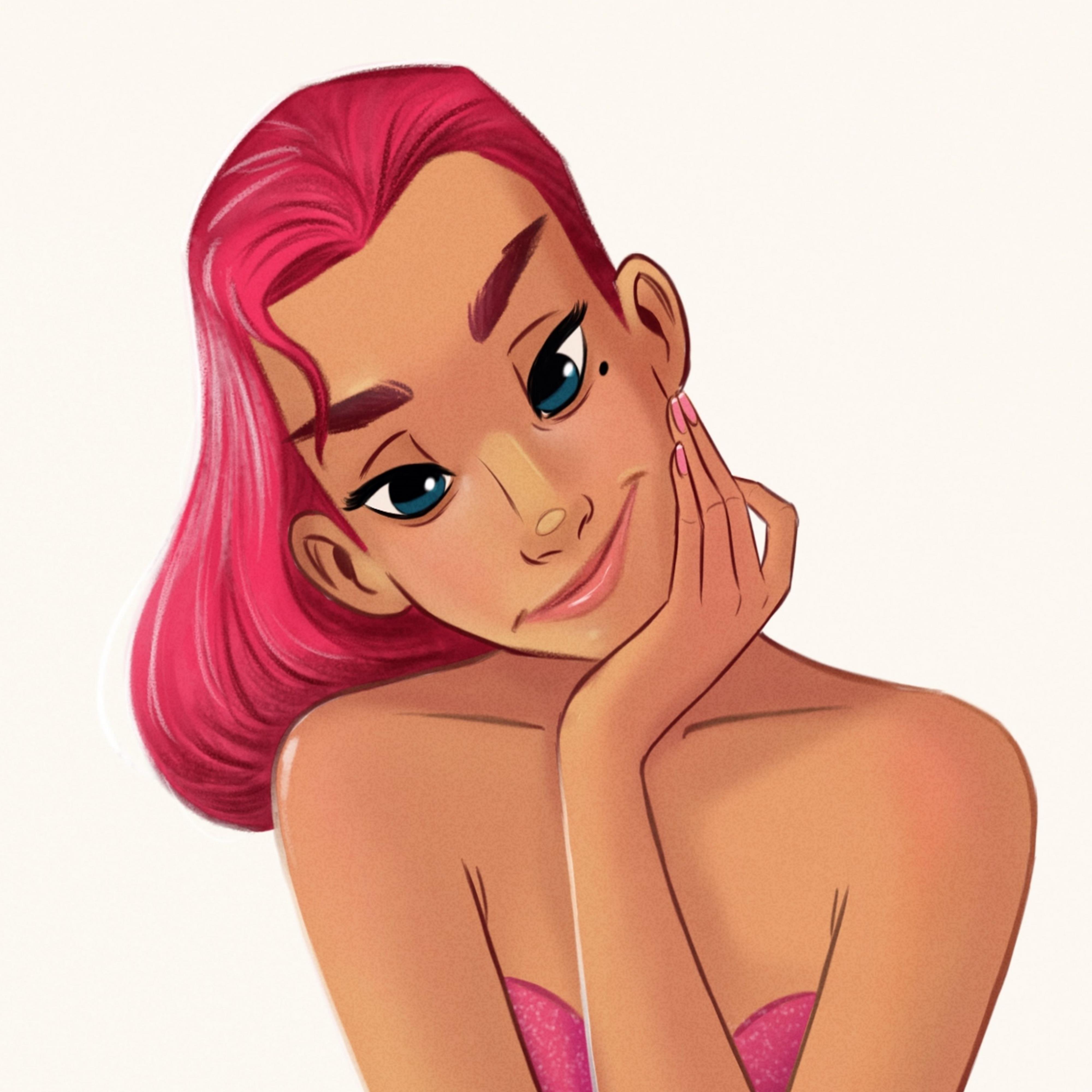 I wish all courses were like this one! You nailed every question that i could possibly ask, Good Job! I seriously love u! The best explanation among all :)
- Jared
I'm so grateful to be your student, as a child I was raised watching Disney's movies, I had the potential to draw but I have needed some guidance. In a time I was so depressed and really at my lowest point in my life your course was my relieve. For me it was not only a course of art it was healing. Thank you.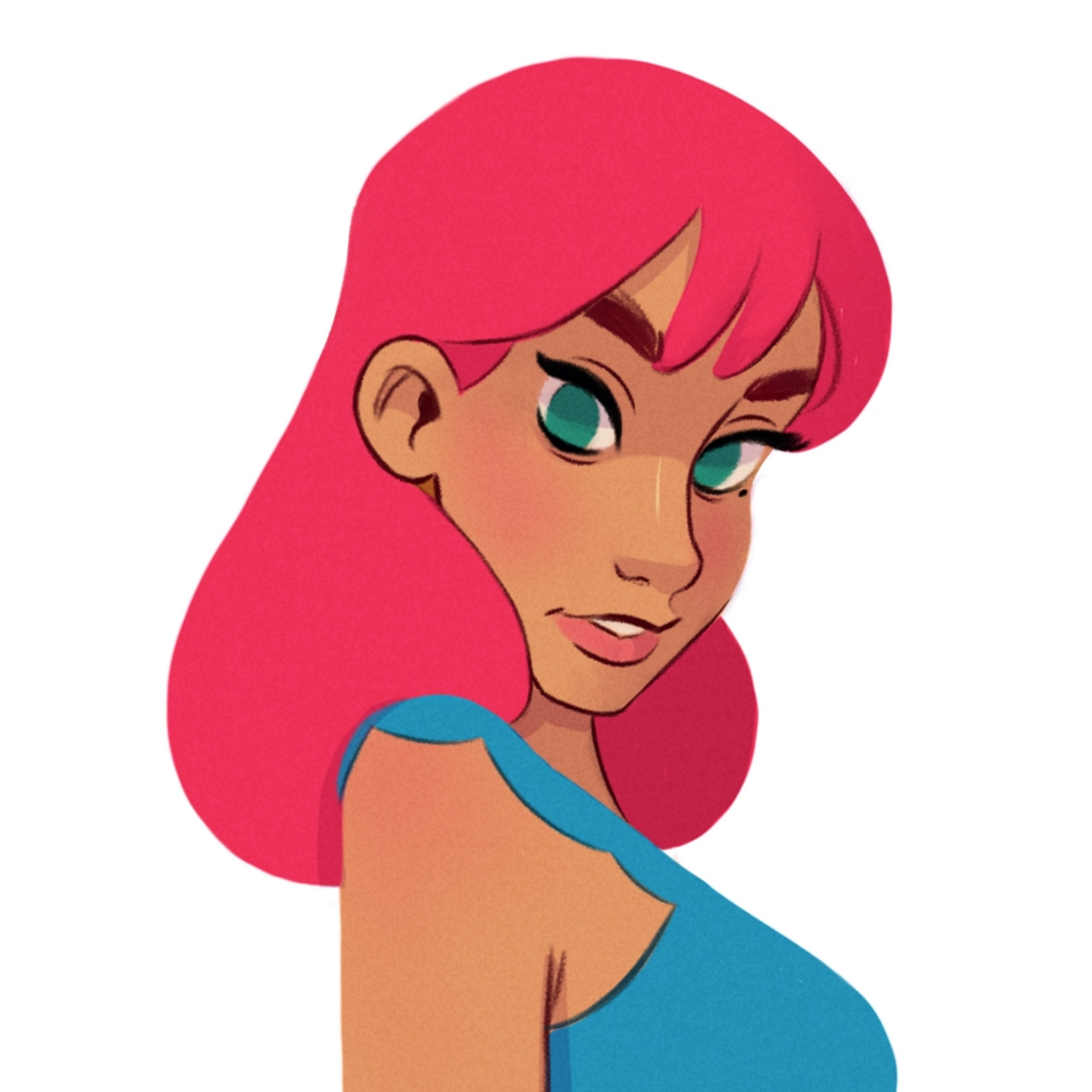 This is a really good course done by someone who knows how to teach properly. Without someone like this showing me the breakdowns, the training would have remained incomprehensible. Terrific stuff man!
- Alex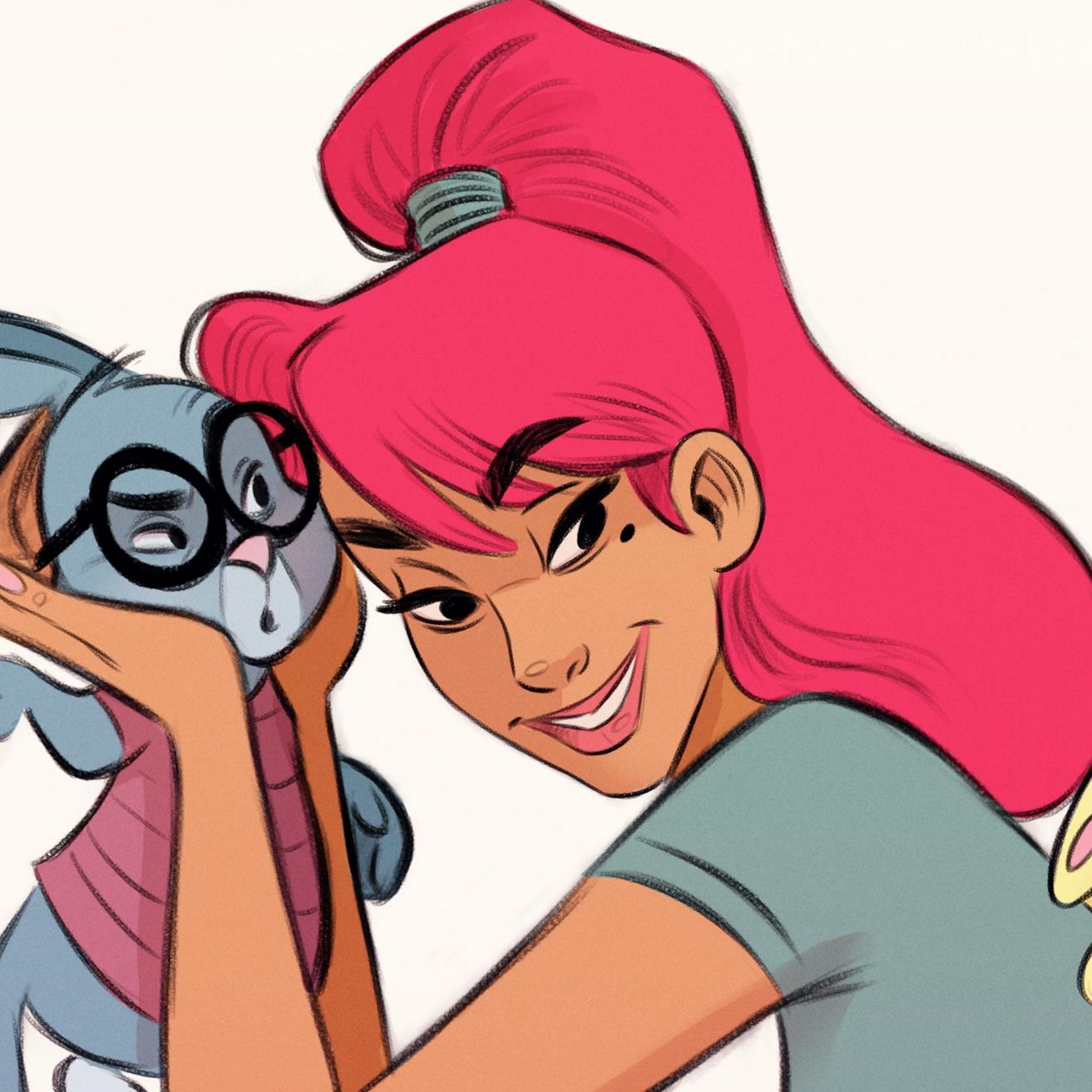 Man i can sit here all day and speak about how GRATEFUL i am for your drawing courses! I mean seriously, you've built my confidence up as an artist by allowing me to follow you step by step man. We spoke a couple times on Facebook and Instagram (@reevisionz) but you're just an awesome guy and i support you to the fullest man. I struggle heavily with drawing from my own memory instead of using references and although i still rely on a reference, just having your courses available just gives me that extra confidence. I see major improvements with my own art and Cherry has inspired me to create my own character Jade. But again, THANK YOU! You're my hero.
- Kyree

Thank you Paris you have no idea how long I have been searching for a program like this! Absolutely amazing tutorial! Highly recommended to anyone who wants to learn or improve technique! LOVE IT! Thank u so much!
-Jessica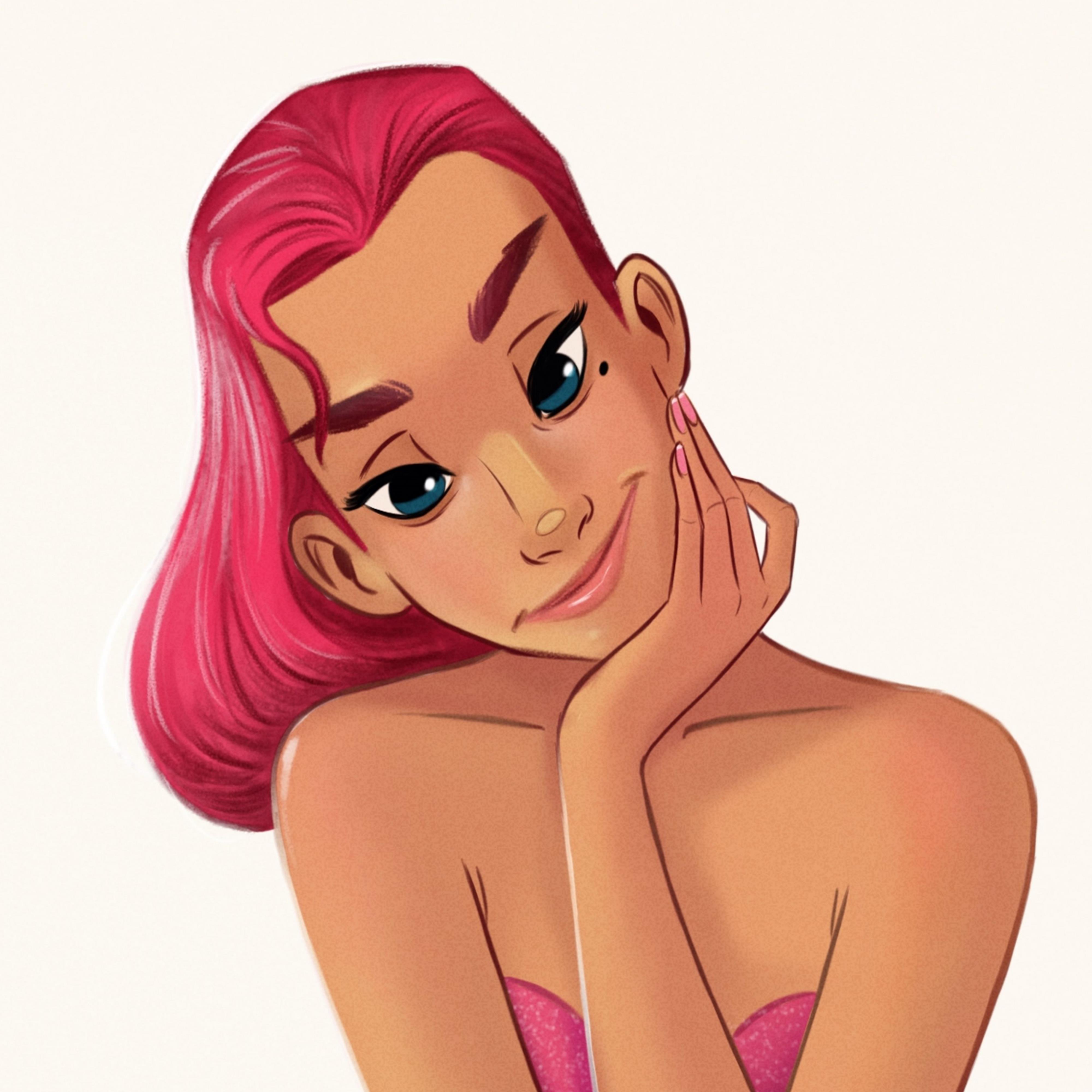 I've just taken a quick look and picked up a couple of tips very quickly! I've applied your methods to other projects and currently I'm involved with a T Shirt printer, designing a new character. I love drawing Cherry and watching you draw her, your courses reignited my love of art and got me drawing again. If I could quit the day job and do it full time I would! Cheers.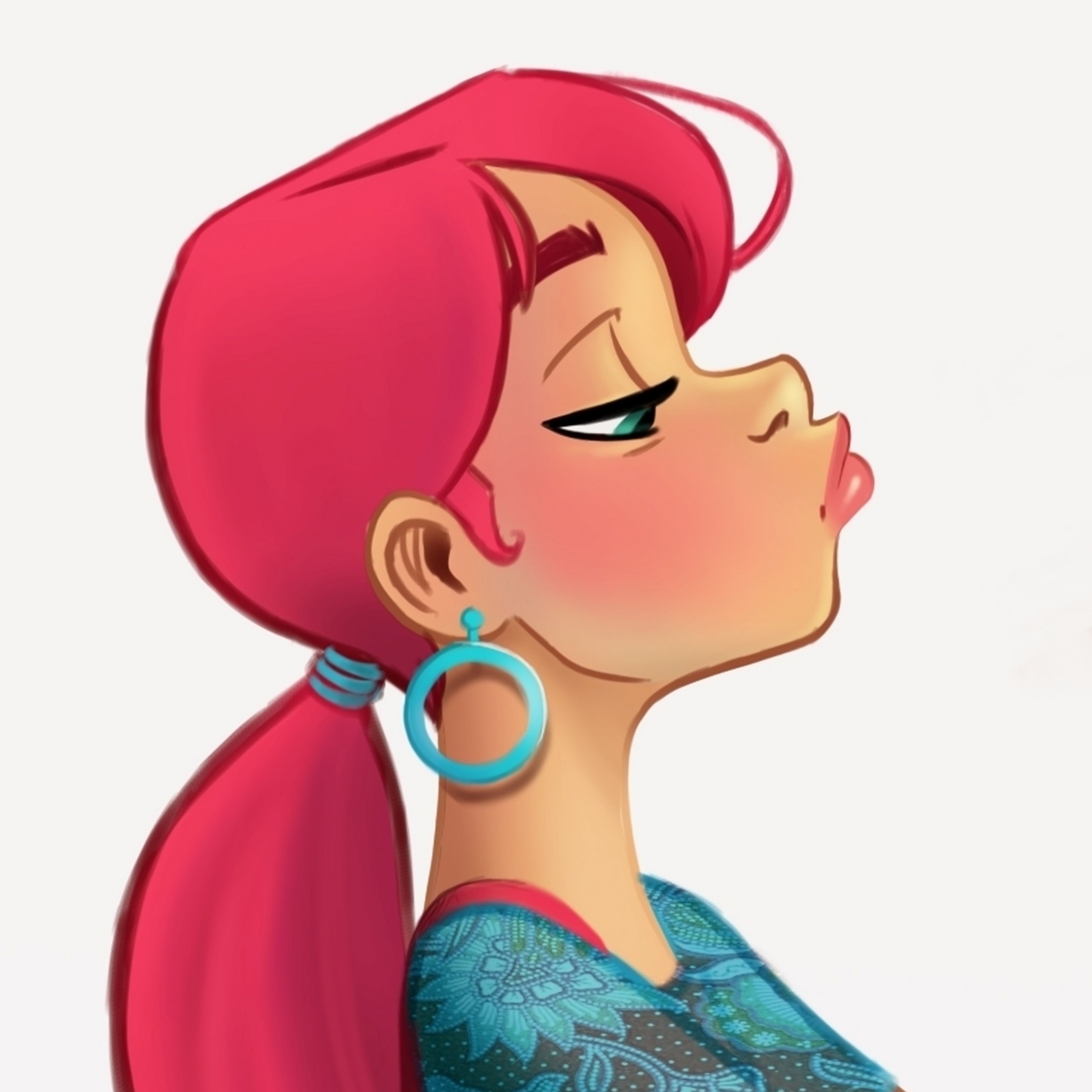 This course is perfection. 1. Demonstrates everything 2. Explains everything 3. Does it quick 4. Does it with a great attitude! Great Job!
- Sebastian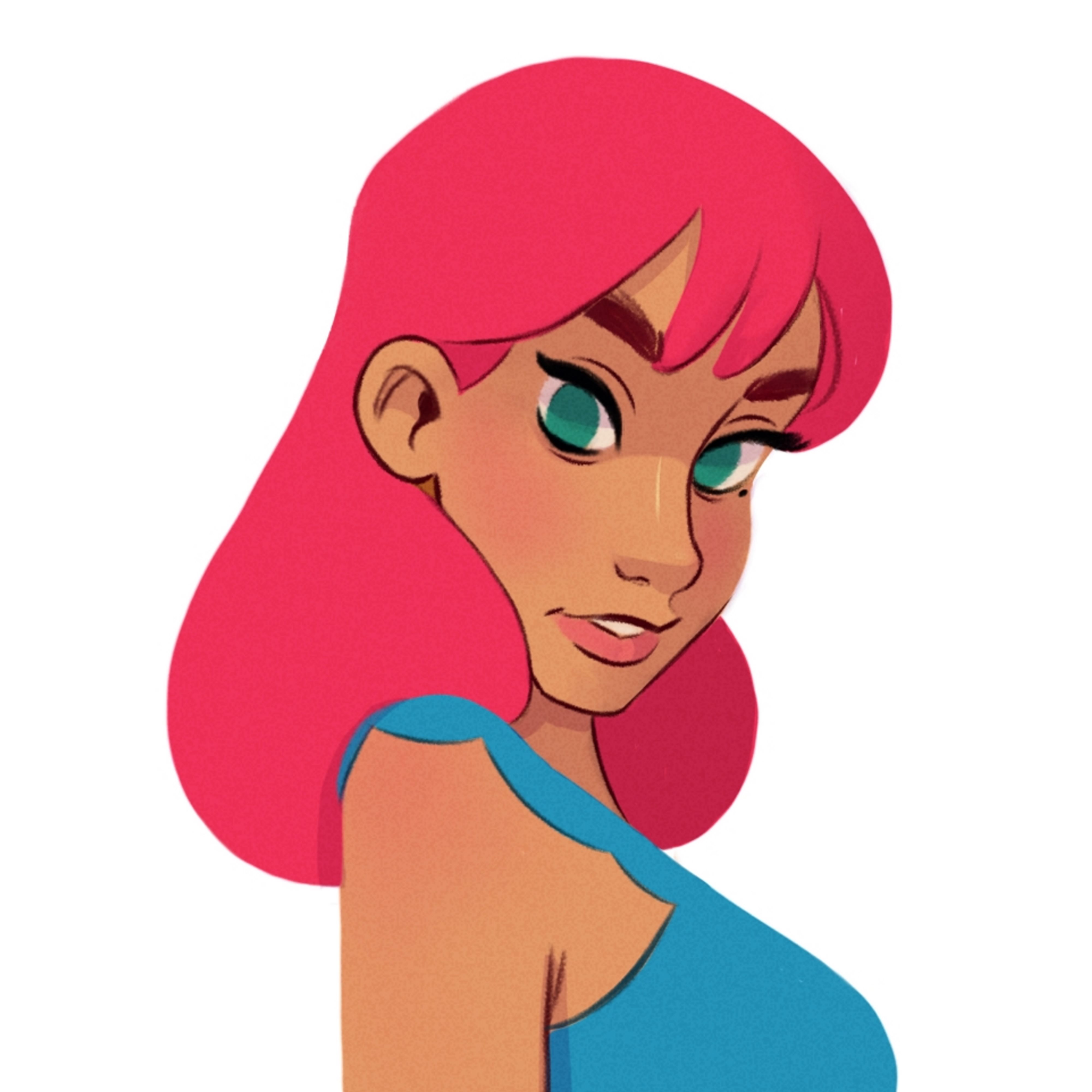 I absolutely love your tutorials! They are easy to follow, i draw for pleasure. I'm not a professional. Actually, I always thought that I could never draw. But you made it possible. I think the new Cherry Course is more complete than the other versions. There are more examples, different views of the body (i LOVE the turnaround, thank you!), many poses. You just give everything that we need to improve yourself. You are a great inspiration. I love your energy, i love your style, you are a great teacher.
- Amélie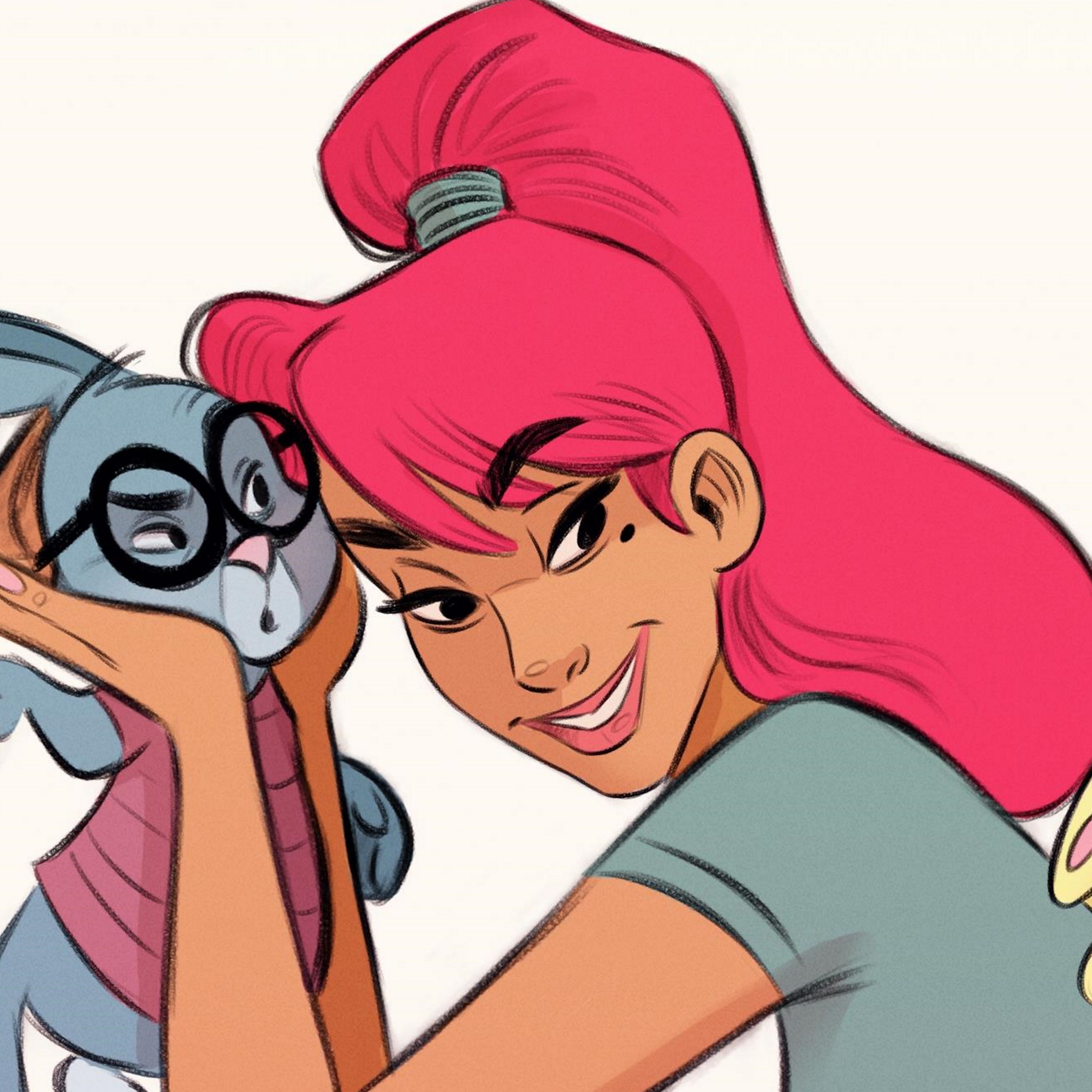 Thank you for this course, I've been trying to find a good course for a while now! You're an amazing artist and teacher. My thanks for spending your time and energy sharing your skills and expertise. Learned a ton, excellent content, great pace Cheers :)
- Terri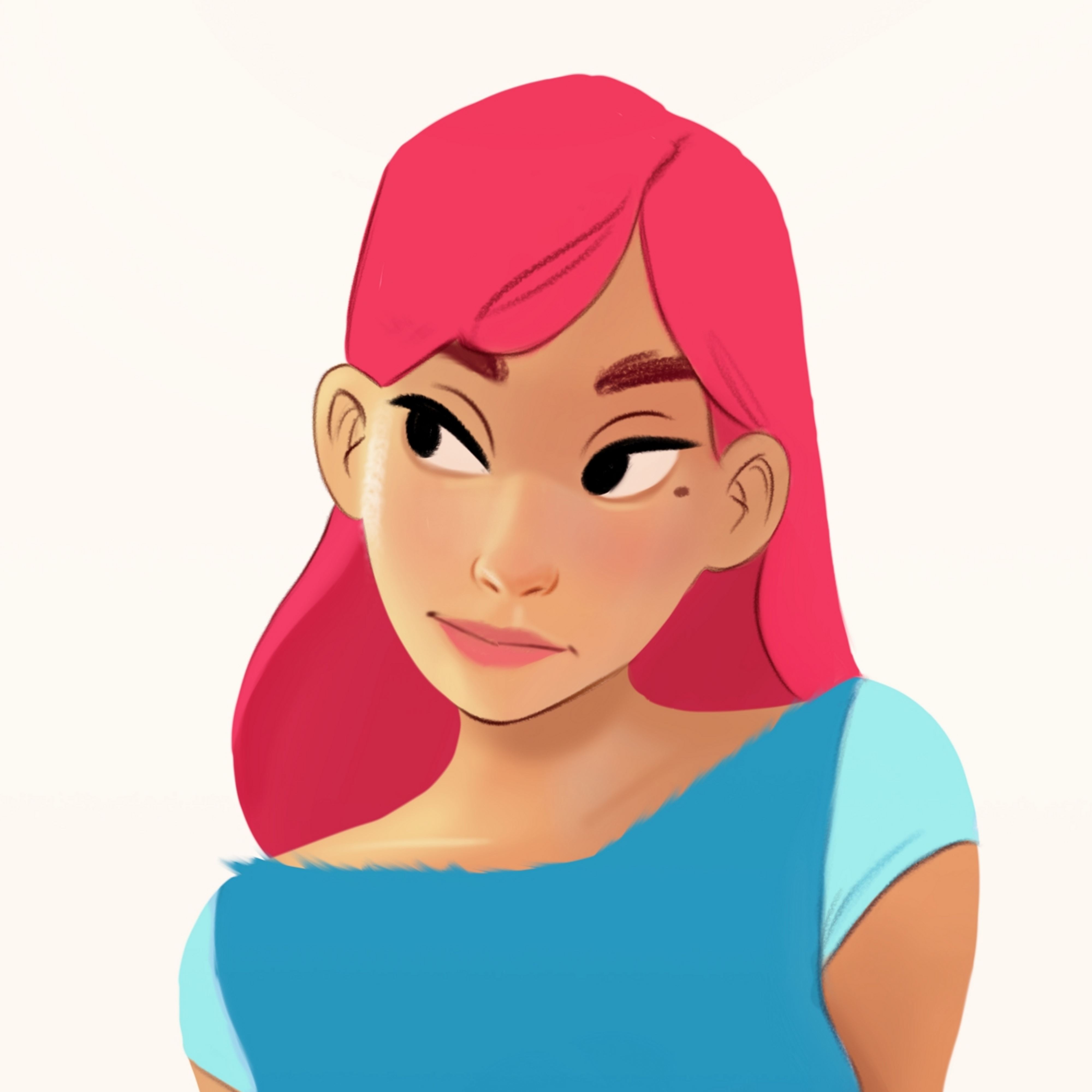 I have been a fan for quite a few years now. I can't remember when I found your channel because it's been so long, but I do know that it has left a lasting impact on my art. Going through the Cherry, Cherries and Mermaid courses have taught me so much about simplifying form into appealing cartoon designs. I can't even begin to express my gratitude. My artwork has never been better and you and your content have helped me get to where I am today! Thank you so, so much.
- Kenna
Frequently Asked Questions
When does the course start and finish?
The course starts now and never ends! It is a completely self-paced online course - you decide when you start and when you finish.
How long do I have access to the course?
How does lifetime access sound? After enrolling, you have unlimited access to this course for as long as you like - across any and all devices you own.
Is the Course Downloadable or Streamable?
We offer the best of both worlds! You can download all the video files to keep and you can also stream the course on all devices.